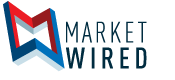 UPDATE - HM Queen Silvia of Sweden Along With Global Government Leaders, Heads of UN Agencies and Four Corporate CEOs Met to Discuss Solutions for Ending Violence Against Children
"In order to build a sustainable and peaceful world, we shall have to begin with the children" - HM Queen Silvia; HRH Princess Madeleine Joined the Queen and Other Luminaries that Evening at a Gala Hosted by World Childhood Foundation USA to Raise Funds for Programs in the US and Acknowledge Extraordinary Leaders for Children's Rights; Amina Mohammed, Melinda Gates and Monika Heimbold Were Honored
/EINPresswire.com/ -- NEW YORK, NY--(Marketwired - Oct 16, 2017) -  World Childhood Foundation USA ("Childhood USA"), a non-profit organization dedicated to ending violence and the sexual abuse and exploitation of children, and the Swedish Mission to the United Nations, in partnership with Know Violence in Childhood, recently hosted a successful, high-level meeting at UN Headquarters with world leaders to discuss strategies to end violence against children -- one-third of the global population -- by 2030.
The objectives of the UN meeting, entitled "Achieving the Sustainable Development Goals for Children: Collective Actions and Innovative Solutions," were to highlight the challenges facing children today and the solutions to address them, and to spur governments, academia, civil society and the private sector to join forces and scale up investments in programs that target the well-being of children. The keynote address was delivered by Her Majesty Queen Silvia of Sweden.
During the meeting, Know Violence in Childhood, an independent global learning initiative, presented key findings from its Global Report 2017 "Ending Violence in Childhood," which maps the scale of the problem and evidence-based solutions.
The meeting gathered key leaders from the UN system, global initiatives like the Partnership to End Violence Against Children, practitioners from Pretoria and New York, and private sector leaders. Among the notable participants were the heads of the UN agencies; Anthony Lake of UNICEF, and Houlin Zhao, Secretary-General of The International Telecommunication Union; the First Lady of Malaysia; governments of Thailand; Hugh Evans, Founder & CEO of Global Citizen; and CEOs from the private sector in the IT and telecom, travel, retail and construction industries, from the US, Sweden and Brazil.
The meeting was moderated by CNN International news anchor Amara Walker.
"Children are not only beneficiaries of the Sustainable Development Goals. No, they are indeed the very foundation of sustainable development," said HM Queen Silvia. "And this is why, in order to build a sustainable and peaceful world, as Gandhi said, we shall have to begin with the children."
"Childhood USA is honored to work with our corporate partners, who are leaders in making child protection one of their core business priorities, and developing innovative solutions to prevent child sexual abuse. Their solutions are transformational, scalable and sustainable," said Dr. Joanna Rubinstein, President and CEO of World Childhood Foundation USA.
During the meeting, Queen Silvia also acknowledged her daughter, Her Royal Highness Princess Madeleine, co-founder of World Childhood Foundation's #EyesWideOpen global awareness initiative, and a "supporter and partner in the fight against child sexual abuse and exploitation."
Today, the majority of the world's two billion children are exposed to violence. And of these children, more than 200 million are victims of sexual abuse and exploitation, which remains a hidden public health epidemic, and is one of the root causes of mental health and substance abuse problems later in life. The meeting at the UN demonstrated that all the sectors of our society must be involved, and only through collective action can the ambitious goal of ending violence against children by 2030 become a reality.
Following UN Meeting, Childhood USA Hosted Thank You Gala
The evening of the UN meeting, Queen Silvia and Princess Madeleine of Sweden, along with international leaders, philanthropists, chief executives, New York notables and celebrities attended the annual Childhood USA Thank You Gala to address the hidden epidemic of child sexual abuse worldwide.
During the Gala, Childhood USA honored three leaders who have significantly furthered the cause of children's rights: Amina Mohammed, UN Deputy Secretary-General; Melinda Gates, Co-chair of the Bill & Melinda Gates Foundation; and Monika Heimbold, Chair of The Heimbold Foundation and a co-founder of the World Childhood Foundation. The Gala Dinner was also attended by the Secretary General of the United Nations, Antonio Guterres. Secretary General Guterres delivered a speech on the importance of Childhood USA's work to end child sexual abuse and the need to prioritize children in the global agenda.
More than 400 guests attended the Gala, helping to raise nearly $1 million to benefit children at risk of abuse and survivors of child sexual abuse in the US, as well as internationally.
Also at the Gala, Childhood USA featured one of the new programs/initiatives it supports: Safe Horizon, an organization that assists victims of domestic violence, child abuse, sexual assault and human trafficking throughout the five boroughs of New York City.
Gala attendees were treated to a surprise performance by the band DNCE, featuring Joe Jonas, along with other entertainment during the evening.
About World Childhood Foundation (WCF)
WCF envisions a world where all children are free from violence, sexual abuse, and exploitation. Founded in 1999 by HM Queen Silvia of Sweden, WCF supports the development of solutions to prevent and address violence, defend children's rights, and promote better living conditions for children.
A United Nations accredited NGO, WCF raises awareness about child sexual abuse through programmatic support, global advocacy initiative #EyesWideOpen (co-founded by HRH Princess Madeleine) and high-level meetings with government, academic, civil society, and private sector leaders. In 2016, the WCF served over 73,000 clients -- both directly and indirectly -- in the United States alone and launched the Stewards of Children Prevention Toolkit mobile app (http://www.socapp.org) in partnership with Darkness2Light and Ericsson. Childhood USA is a board member of the Global Partnership to End Violence Against Children.

Powered by